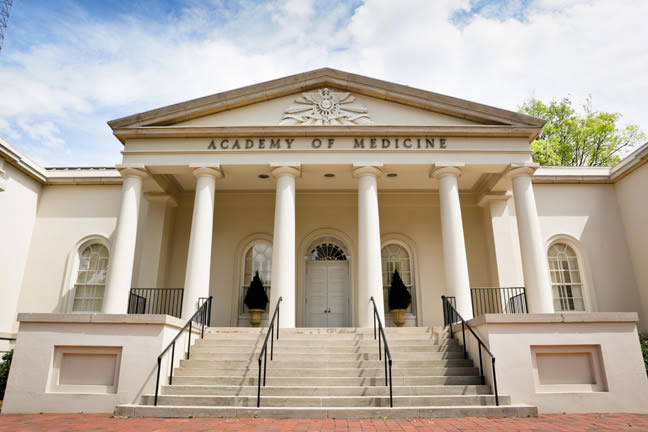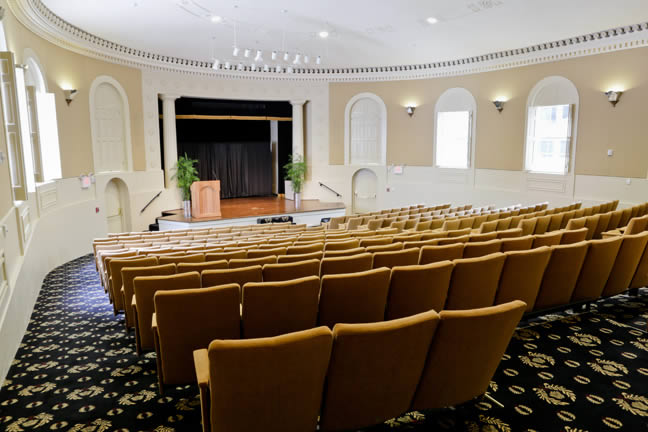 The International Symposium on Medical Robotics will be held at the Historic Academy of Medicine in Atlanta, Georgia, from March 1-3, 2018. The venue is located at 875 W Peachtree St. N.W., Atlanta, GA 30309, USA.
At the corner of 7th Street and West Peachtree Street, in the heart of Midtown Atlanta, stands an elegant reminder of Atlanta's past: the Historic Academy of Medicine at Georgia Tech.
The Historic Academy of Medicine at Georgia Tech is one of the city's premier venues for weddings, receptions, conferences, and other special events. The Academy offers an unparalleled opportunity to host functions in one of the most beautiful and historic settings in the South.
The Academy is listed on the National Register of Historic Places and boasts beautiful composition and neoclassical architecture. A tribute to the southern reputation of charm and elegance, the facility displays Doric columns, an entry portico, black and white Italian marble floors, and a beautiful rotunda accented by the famous Czechoslovakian chandelier seen in the movie, "Gone with the Wind."
The Academy offers old-world elegance and the style of days gone by.
The Historic Academy of Medicine, built in 1941, was host to the city's oldest medical society, the Medical Association of Atlanta. The Building's grandeur represented the prominence of the medical profession in the city, as well as the society's determination to provide the finest medical training and education in the growing healthcare community. In 2008 the Historic Academy of Medicine was gifted to the Georgia Tech Foundation by the Atlanta Medical Heritage Inc. for the Institute's use. The building started a 6 million dollar, 18 month renovation in 2010 and celebrated its 70th anniversary with a grand re-opening on December 11th, 2011.